Long range. Short range. Side to side. Wearable for head and waist. See better. Safer. Comfortable.

"Got the light a while ago and love it. Everyone at work is JEALOUS, which is my main reason for buying anything, haha! " - Clint B
Problem ----> Solved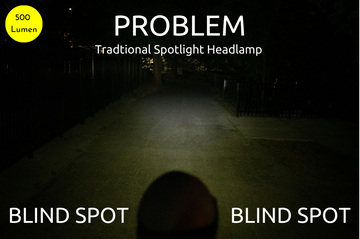 Customer Focused
We're NOT only focused on created amazing products.
Solid, reliable customer service is the foundation of who we are. We're here to ensure you're feeling safe with every purchase and question. Since our start in 2015, and our first Kickstarter launch seen below, we've kept customer experience at the top of our priorities.
Where it All Began
A Glimpse Back to April of 2016
We first started prototypes of our original 180 degree, low profile headlamp back in early 2015. By April 2016 we were finally ready to release this new concept to the world on Kickstarter.
Warranty? Returns?
Everything from us has a 1 year warranty.
We have a 60 day money back guarantee for returns.
Lumens?
1 Click = High All (180 + Spot) - 500 Lumens (3 hr run time)
2 Clicks = Low All (180 + Spot) - 250 Lumens (6 hr run time)
3 Clicks = 180 Only - 250 Lumens (5 hr run time)
4 Clicks = Spotlight Only - 250 Lumens (7 hr run time)
5 Clicks = Flash - 500 Lumens
Hold 3 Secs = Red (12 hr run time)
Is it waterproof?
Rechargeable?
Yes. The headlamp has a removable 18650 Lithium battery (3400 mAh) that can be charged by USB-C charing. Removable so you have keep a spare on hand and swap out as needed.
I work in and around cranes 24/7 in NYC.
"I work in and around cranes 24/7 in NYC... The light gives an "ambient" lighting effect which I found ergonomically superior. It's not bulky or heavy, nor does it get in the way, as it sits almost flush with my hard hat rim. Everyone in the crew raved what a great light it was...
Great job on a great product !!!!!!!!!!!"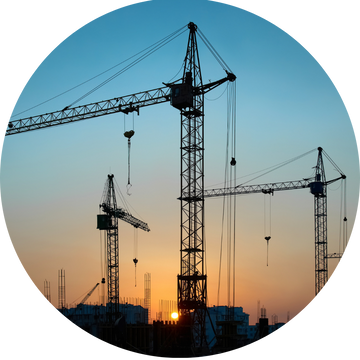 If safety is a concern, you will want this headlamp
"We were experiencing blizzard conditions, high wind, drifting snow, and my 1/2 mile driveway needed to be cleared, then the power went out. I wore the headlamp for 7 hours, clearing snow, at the dinner table, chainsawing firewood, and helping my boys with homework. I bought this for work, but I need it at home! This is a high quality, highly durable, highly usable headlamp that provides excellent all around visibility! If safety is a concern, you will want this headlamp to detect movement in your peripheral vision. I will be buying a bunch of these to stuff in Christmas stockings. This headlamp is a must have item."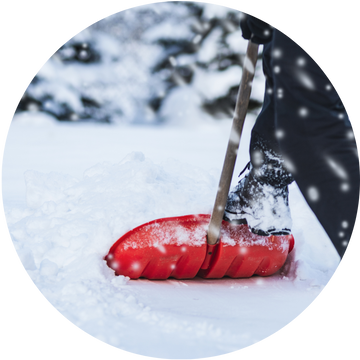 I took this great light up Kilimanjaro
"I took this great light up Kilimanjaro. I lead the group to the submit with the guide beside me. He was really impressed with the light. At the end of the adventure I gave my guide the light with a couple of the batteries. He was so thrilled. Time to replace my favorite light with the next generation to run my Jack Russell around the neighborhood in the early morning."
This light was a life-saver
"This light was a life-saver and helped me through my difficult nighttime miles and ultimately finish my first 100 mile race! It was such a hit that many of my H.U.R.T Ohana and other runners around the globe at our race have since taken interest and bought these lights! GENIUS product-thank you so much for helping illuminate our paths to make even the most challenging courses more manageable. Wishing your company continued success! Thank you!"
Thank you for making my job easier
"As an electrician in the US Navy I often do my work in the dark and need both my hands free. To not have some bulky headlamp flopping around off my forehead or have to search for a magnetic surface to stick a work light to is a HUGE help! So thank you for making my job easier for the last few years! It's almost like you designed them with all the needs of a Navy Electrician's Mate in mind!"
That light is amazing
"I am a police Sergeant in Florida, and I literally just ended an encounter with a skateboarder on the roadway at night that was using your headlamp light. I only stopped him because I was so curious about the light he was using lol. I've never seen a light like this and knew I needed to contact your company. That light is amazing and I can't even count the number of ways that light could be used by officers working at night!!!."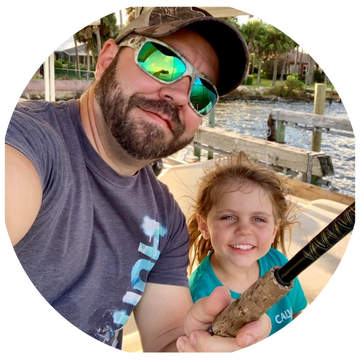 One80's rock!
Gave as gifts to construction crew members and all are out there being used for work and play. From onsite work of looking in crawl spaces and above suspended ceilings to playing outside here in Alaska where it is dark except for 6 hours a day in the winter. This weekend I have been told the lights are being used fat tire biking and caribou hunting. One80's rock!